Martin Phillips defeated in the last 16 at Lakesie by Michael Unterbuchner of Germany
Details

Category: Welsh Darts News
Last Updated: Thursday, 11 January 2018 23:28
Published: Thursday, 11 January 2018 22:54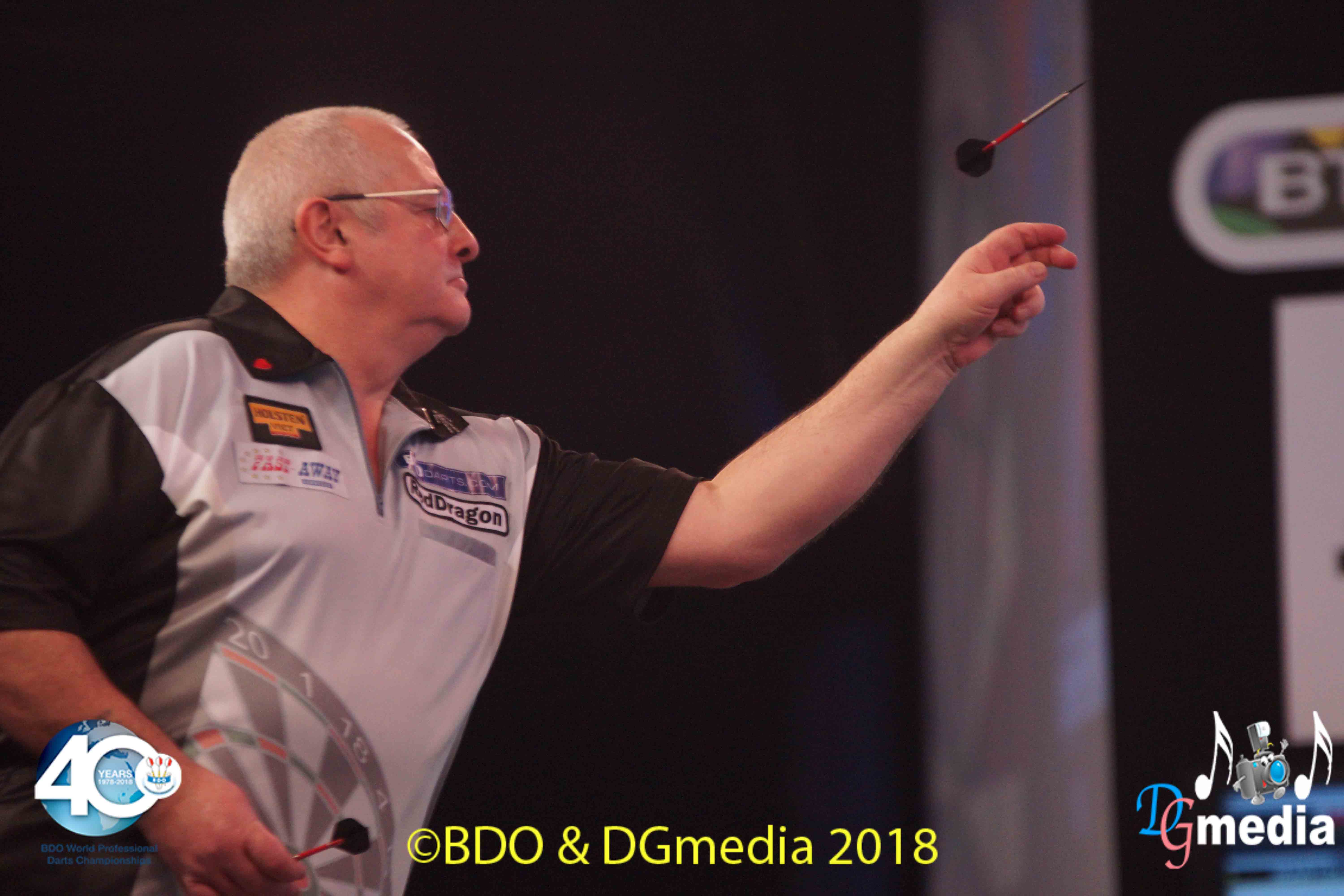 World No 82 Michael Unterbuchner wrote another chapter in his Lakeside fairytale with a 4-2 win over Martin Phillips that takes him through to the quarter finals.
The German opened up a 2-0 lead, Phillips fought back to level and with the match in the balance, Phillips started missing.
Unterbuchner capitalised on the Welsh veteran spurning chances to win the first and third legs to take control of the set and go 3-2 ahead.
Unterbuchner took out 102 for a hold in the opening leg of the sixth set and denied Phillips the chance to get the break he needed.